All of your customers and prospects visible on the GoogleMap map.
Different colors to identify the status of your customers.
Search for prospects via the Google map and automatic filling of the customer file.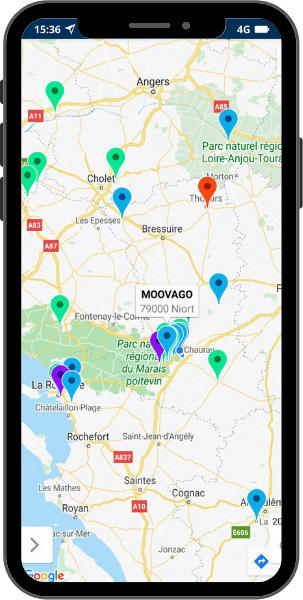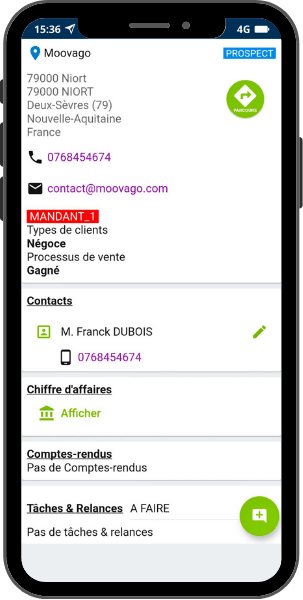 Viewable / editable online.
Stored on secure cloud (located in Europe).
Document space to store files on your customer files (photos, pdf, doc, xls).
Monitoring and history of the commercial relationship (reports, tasks).
Management of tasks and reminders
A list summarizes your tasks, reminders and reminders.
Simple and fast management.
Automatic synchronization between web and mobile versions.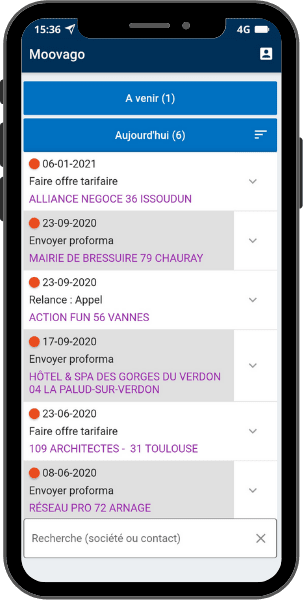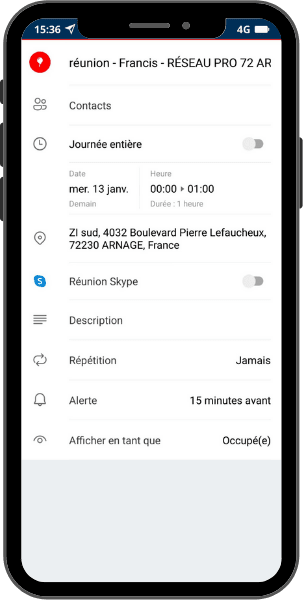 Find all the tasks, appointments, reminders on the application.
Synchronize them in your electronic diary.
View your appointments on the Moovago map.
Plan your day and plan the customers and prospects to see.
Know in advance how long your journeys will take.
Save time planning where you need to go.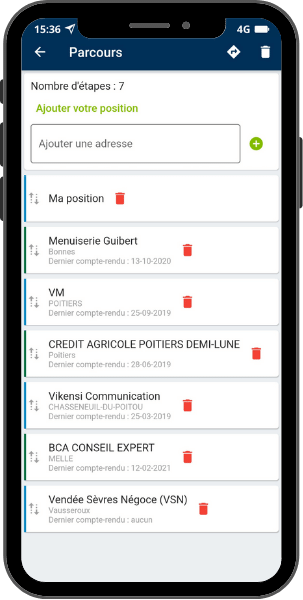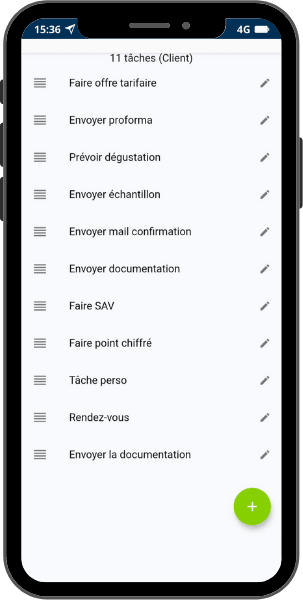 Quick and easy customization of the tool
Only 6 elements to customize to adapt it to your activity and use Moovago.
Segment your customer portfolio with keywords.
Customize the functions of your contacts.
Speed ​​of entering reports with checkboxes.
Record or dictate your notes quickly.
Sharing of tasks between users of the same team.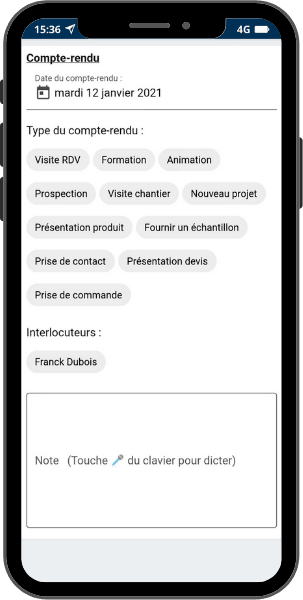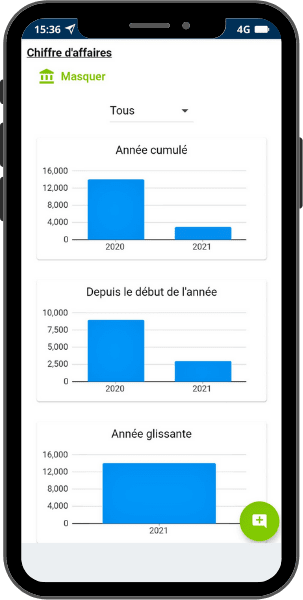 Clear view of data by company at a glance.
Compare your turnover this year with those of previous years.
Easily import your turnover from an Excel file.
Create recurring tasks for each of your companies.
Daily, weekly, monthly, quarterly, half-yearly or even annually.
One configuration for life.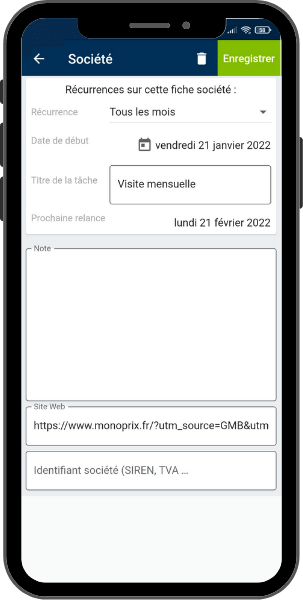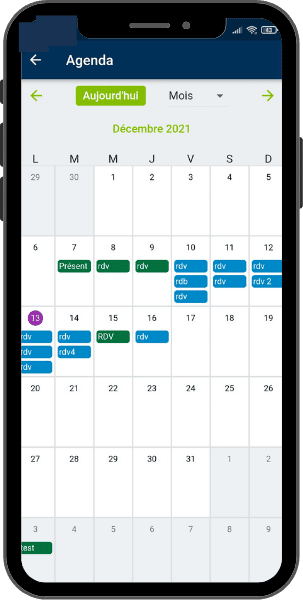 Visual preview of upcoming appointments.
Quickly create new appointments.
Synchronize with your other calendars.
Database queries and filters
Generate your list in spreadsheet format.
Select different filter criteria.
See the filtered companies on the map or on a table.