B2B prospecting is essential for the development of companies and the business of independent salespeople. Your goal? Generate new leads and increase sales.
In this article, we will present the definition of B to B prospecting, its challenges and the different techniques that exist to be successful.
Definition of B2B prospecting
B to B is the acronym for "Business to Business". Note that we can also write b2b or B2B.
These techniques can take different forms, such as teleprospecting, cold emailing or prospecting on social networks.
As long as potential customers have not made purchases, they are called "prospects". As soon as they make a purchase, they are called "customers".
What is the difference between B2B prospecting and B2C prospecting ?
Unlike B to C prospecting, which involves reaching end customers, B2B sales prospecting is aimed at professionals. It requires a more strategic and professional approach.
Some prospecting tools may be suitable for both targets, but B2C prospecting sometimes requires specific arguments, resources and tools to be effective.
Also discover : What are B2B and B2C? Definition, examples, differences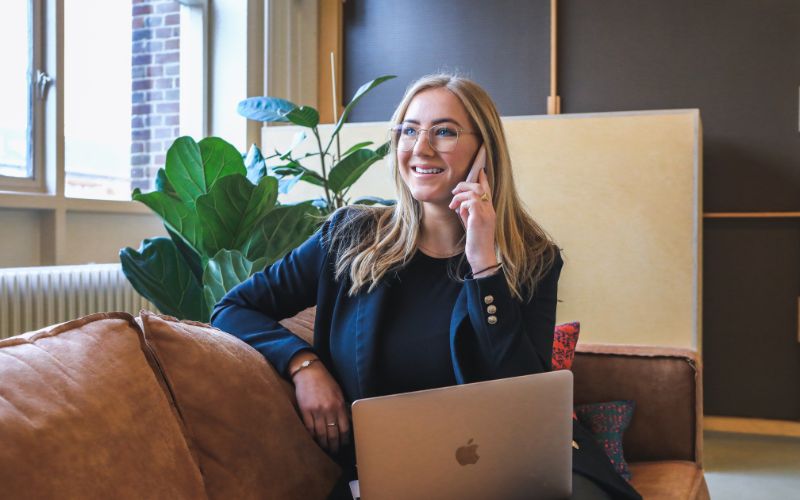 Challenges of B2B prospecting
B2B commercial prospecting is a crucial issue for all companies addressing this target. Their main objective: develop their activity and increase their sales. Thus, the challenges are multiple: it's about generating quality leads, building a solid argument, finding the right tricks to convince prospects and facilitating sales by using good business practices.
In general, business leads are hard to win. However, they stay longer in contact with the companies they like to work with.
Both parties will want to invest in a long-term relationship. Indeed, prospects are interested in the strength of the business relationship, customer service and the general quality of service and products. This is why customer satisfaction is essential.
Best B2B prospecting tools and methods
Prospecting b2b prospects is hard. This is why lots of tools and tactics have been created, and you should look for the one better suited to your business. To start right, we advise you to create your own B2B prospecting plan.
Create your B2B prospects database
First step to succeed in your B2B commercial prospecting is to fin, gather and save your potential customers data. Ideally, use a prospecting tool or a CRM, to gather all the information on your prospects in your own, custom database.
Moovago allows you to manage your contacts efficiently, and to find in our application all the companies, contacts and history relating to your activity. In particular, you will be able to:
Import data into the Moovago database (personal and secure information),

Create contacts and companies,
Structure your database (tag, segmentation, etc.),
Feed it with new data.
 Of course, the construction of this database must respect GDPR rules, to avoid any risk of sanction.
Are you a traveling salesperson? Having your customer or prospect database within reach at all times will be essential. We therefore advise you to choose a mobile CRM, able to follow you wherever you go.
Taget custumer segmentation
To prepare your B to B prospecting plan, determine your target market and segment your prospects into broad categories. This segmentation will allow you to better understand the needs and expectations of your prospects, and to adapt your arguments accordingly.
Have a look at your database of customers, because segmentation criteria for these customers are completely transposable to your potential customers. For example, if most current customers are small businesses in a specific industry, it makes sense to focus on finding similar leads.
If you do not have a clear segmentation yet, or if you are just starting your business, know that with Moovago, the companies segmentation only takes a few minutes, by answering 10 questions. However, if you wish to refine the segmentation of your b to b contacts, you will be able to add your own segmentation criteria at any time.
Tags ans labels can complete the sorting of companies, for example by classifying them into 2 categories: hot prospects and cold prospects.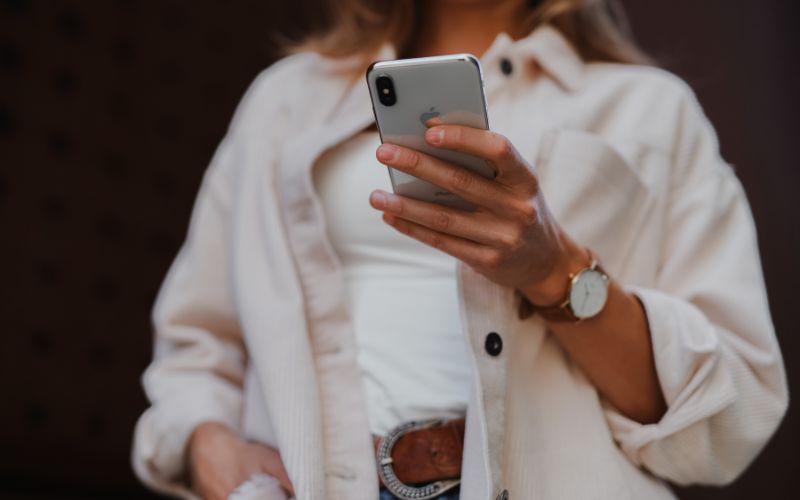 Establish a prospecting guide
We have found who you are to call and how to keep an eye on your interactions with your prospects. But how do you convince them to buy your products or services?
Establish a prospecting guide to define the different steps to follow while prospecting. This guide will allow you to put in place a clear and effective strategy to achieve your sales objectives.
More concretely, this guide will contain solid arguments to effectively convince your prospects. If you are an independent sales representative, your principals may be able to provide it for you. If you are a company, you may follow a training or hire marketing experts to help you develop effective strategies that are suitable for your business.
In addition to the arguments, this prospecting guide will be able to dictate what are the good commercial practices, that is to say all the sales techniques to be applied when you call or have an appointment with your clients. Particularly relevant if you are part of a sales team or agency, and want to convey a uniform corporate image.
Use tools adapted to B2B prospecting
To effectively organize your B2B prospecting plan, you can use suitable tools. These tools will allow you to follow the actions of your salespeople and measure the results of your prospecting campaign.
Here are some of the best sales tools:
A smartphone to carry out b2b sales cold calling : also called telemarketing, phoning. Your prospecting guide may include an effective script to respond to the various objections expressed by your prospects on the phone, and maximize your chances of closing a sale.
B2B prospecting email templates: a more modern technique which consists in contacting and retaining prospects by email Emailing is however more akin to marketing than to commercial action.
Scraping software: which allows the collection of large-scale data on prospects. This data is then used to build mailing lists, emailing campaigns or prospect files. Be careful, however, because this practice is outside the GDPR recommendations for personal data.
Sales tracking software or CRM: essential for B2B sales prospecting. They allow you to track prospects throughout the sales process and optimize each step of the process. These software, like Moovago

, can help you, as a salaried salesperson or sales agent, organize your prospecting activities, schedule phone calls, and establish plans to achieve your sales objectives.

Prospecting software: such as Pipedrive or

SalesForce

.