What is a customer ? Definition
Customer is a person or business that purchases a product or service from a business.
Customers are important because they are the ones who will generate business revenue. Without customers, the majority of businesses cannot continue to exist.
Before becoming a customer, a person goes through several stages. These stages are the lead , the suspect and the prospect and they give information on the potential of the person to become a customer.
During each phase of the familiarization of the potential customer with the company, it will thus be able to evolve in the eyes of the company so that it approaches it at the ideal moment.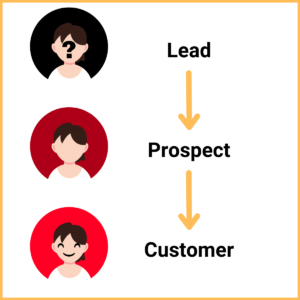 Businesses compete with each other to attract as many customers as possible in order to generate maximum revenue. They try to attract customers by offering different and exclusive experiences, by advertising, by lowering prices or by developing new products, for example.
We will find 2 main types of customers:
Companies in the practice called the

b2b

. It is a type of business relationship in which businesses provide goods or services to other businesses.
Individuals in the practice called the b2c. It is a type of business relationship in which businesses provide goods or services to individuals.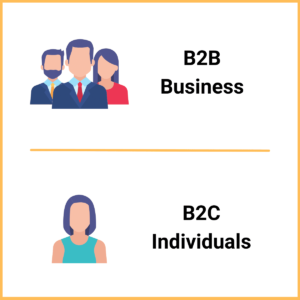 We are all customers of certain companies, we need to buy products and services in order to live in our society, we can think, for example, of the food that we need to buy.
How to attract customers?
1. Define your ideal client
A company can create a persona. He is a fictitious person who would be the company's ideal client. This persona, in order to be as relevant as possible, must be based on the company's current customers.
If you think everyone is your ideal customer, then your persona is not good. If you try to please everyone, you won't please anyone.
Example persona: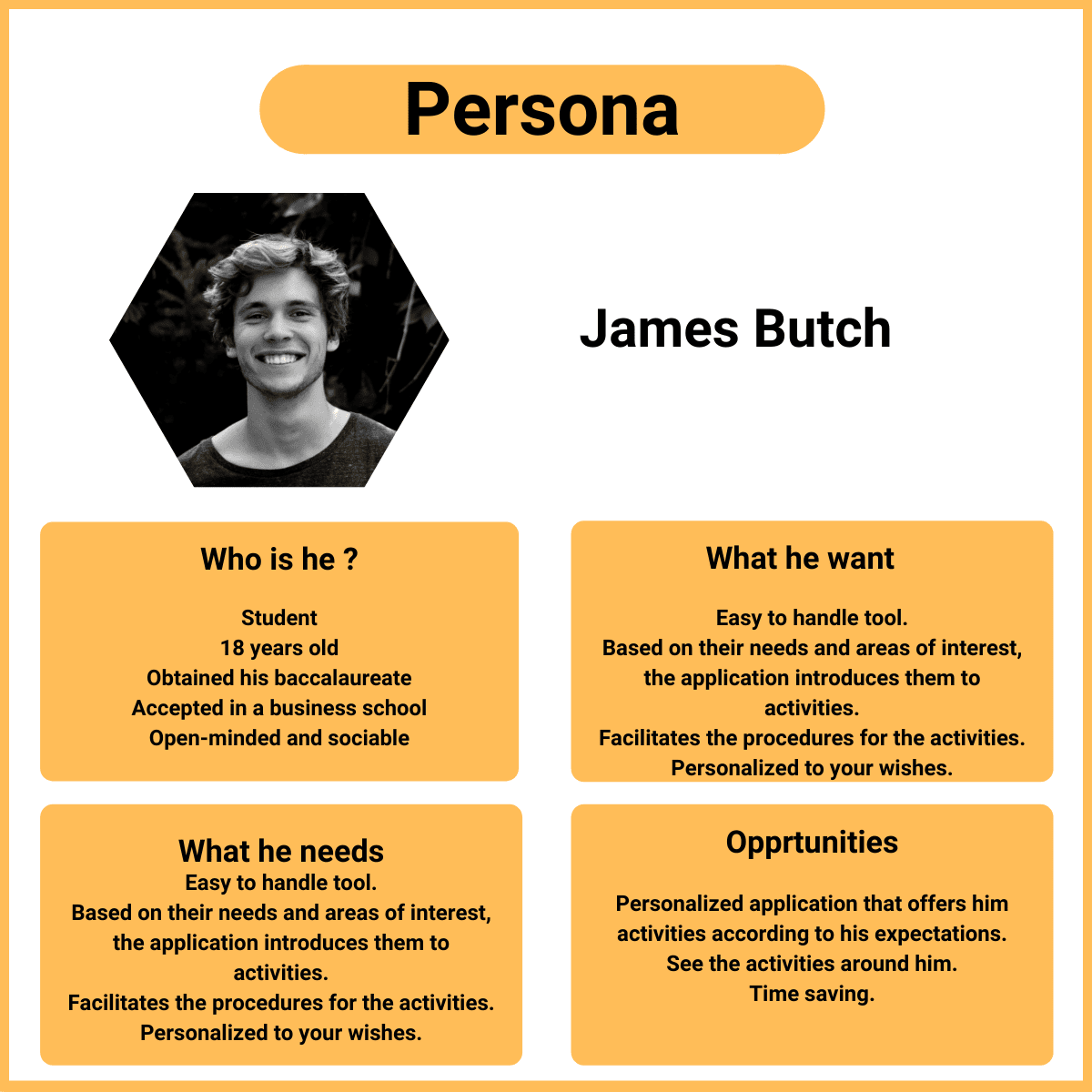 2. Where can I find my ideal client ?
You need to be where your ideal client is. This will depend on your industry and your business.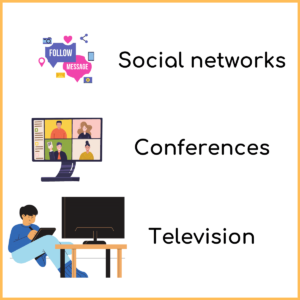 Is my ideal client findable online, offline, with newspapers, with television, with social networks or even on the street?
Online look at forums and social media pages, including your own and those of similar or complementary businesses to find your future clients.
Offline, you can meet many potential clients at conferences and conventions in your industry.
3. Meet the needs of your ideal client
Clearly identify the needs you meet.
Provide value and affirm you as having a deep understanding of the problems they seek to solve.
The article you are reading is a great example, it answers your questions and solves your problems.
Listen clearly to your prospects so you know if your product or service meets their needs. It's infinitely simpler to sell a product that fits than one that doesn't.
Show them that you understand their pain and that you can make it go away faster and more cheaply than they could without you.
4. Offer promotions to ideal customers
Attract new customers to your business by offering introductory discounts or offering special offers.
This attracts new customers who were considering doing business with you, but needed an incentive to actually change their buying habits.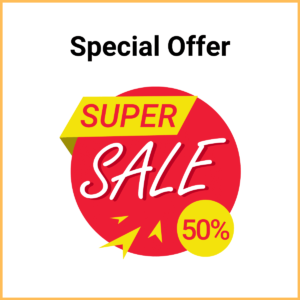 This strategy is, for example, used by telephone operators who only offer discounts to new users and not to their loyal users.
Use your most loyal customers by offering to sponsor their relatives or colleagues.
Even if some of them will do it naturally because you meet their needs, you must put in place a communication and reward strategy that encourages them to recommend you as much as possible.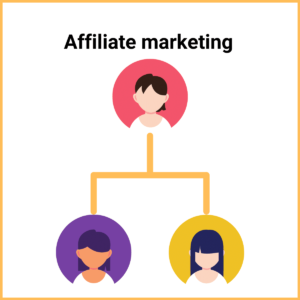 A new prospect coming from a sponsor is much more likely to buy and also become a loyal customer. The money saved because you did not need to go and get this prospect is given back to the client who to sponsor in order to retain them even more.
Today, online searches are a new way for consumers to find information.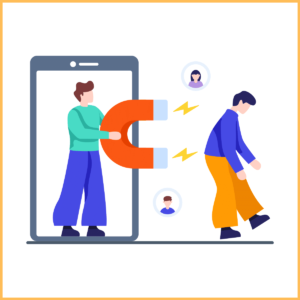 If you meet the expectations and problems of potential customers through articles or through the presentation of your products and services, they will be more likely to find you through an internet search than anywhere else.
The more effectively you respond to searches made by users on the internet, the more search engines, such as Google, will put you forward.
Not everyone is a customer of yours or a business. The customer will be a person or business that has purchased from you or your business before. For example, for a roofing company, the customers will be those who have already had a new roof installed for their house by the company.
The identification of customers is essential because this will allow the company to better be able to communicate with them and to make sure. In addition, customers will convince their acquaintances to do the same.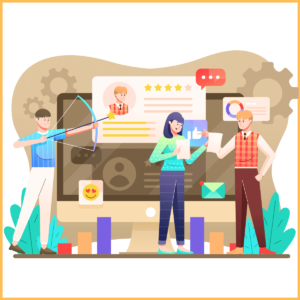 It can be interesting to use the current customers of the company to find new customers.
Current customers will express what the product or service did for them and why they bought it. This information can allow the company to communicate better and more easily to potential customers because it knows their problems.
How to classify customers ?
To classify its customers, we will perform a customer segmentation. That is, it is necessary to divide them according to the characteristics of their characteristics. The company's customers must be in the company's customer portfolio .
This ranking will largely depend on the market in which the company operates, however there are 6 essential criteria to identify regardless of the business sector of the company.
First and last name
E-mail address
Phone number
Current status (Is he a customer, a prospect or a lead?)
The client's industry
Interaction history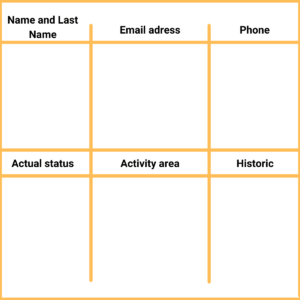 This is just the start of a good ranking. You can add as much information as you want. However, if the information you collect does not affect the rest of your interaction with your customers, we recommend that you stop.
Here is a non-exhaustive list that can complete your ranking:
Civility
Age
Location
Contact preferences (e-mail, telephone, etc.)
Number of purchases
Type of purchase
Replies to emails
Reminders and reminders
All of this information is intended to support the company's overall marketing strategy and to help the company make better decisions with the customer and ensure that the customer remains a customer and enjoys interacting with the company the most. as long as possible. This also allows you to see if the efforts are paying off by looking at whether the number of customers is increasing, for example.
Why is the customer king ?
You've probably heard that the customer is king. It's a phrase that comes up a lot in businesses and salespeople, but also in large companies.
These companies and their employees have understood that a satisfied customer is more likely to continue the commercial relationship and therefore to buy more from the company.
It is therefore essential for these companies to understand the blocking points in the sales process and what does not suit customers and prospects. If only one of them is providing feedback on a problem they encountered then there is surely a silent majority who have never reported this problem before.
Be careful though, you should not take into consideration ALL requests from customers and prospects because some go against the very product and identity of the company.
Satisfaction is now even more important because customers thanks to digital tools can find many more competitors.
This is a notable problem for companies in SAAS, because they are dependent on the monthly or annual subscriptions of their customers and if these are resilient, it is a big loss of money for the company. She must do everything to avoid a high churn rate.
What are the differences between customer and consumer ?
The customer is the person who is going to buy the products or services.
The consumer is the person who will consume or use the products and services that have been purchased by the customer.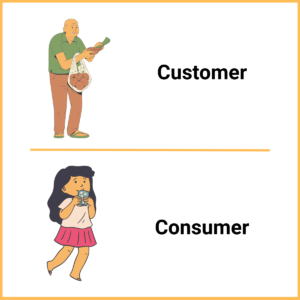 In the case where the customer buys, for example, a car for his personal use, he is both customer and consumer.
In the case where a parent buys a toy for his child, the parent is the customer and the child is the consumer.